Hi, I am Ralph van Put and for over a decade a fanatic runner and enjoying life in Cleveland Ohio.
I like to spend time at the shores of Lake Erie; just enjoying the views, exercising or a nice morning run. Besides sports, my interest in culture results in visiting beautiful museums like the Cleveland Museum of Art – do not miss it when you are around – or more ancient city history.
Travelling
Although Cleveland feels like my 'hometown', I like to travel around the world to explore various countries, how people sport and different cultures. Traveling to China, Indonesia, Chilli, France and the Florida Keys brought me a lot of great experiences. There a still quite a few more places on my bucketlist and hope to visit them al before 2020.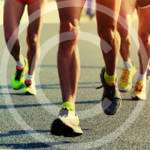 More than just running
Running is not just putting one feet after the other. When you run (or sport) regulary you are changing in several ways; your brain connections grow, you are building a stress buffer and most important; you grow mentally to enjoy life better.
With the mobile age where we live in today, for most people it is a challenge to make some time for them selves, to relax and focus on the outside world in stead of the mobile content. My friends know I am fanatically promoting free time in the open air and keep your body in movement.
Once a friend said with a teasing tone: 'Well Mr. Ralph van Put, you are keeping our concious about keeping our body moving and advocate to live life at higher quality. Never thought that living more consious was tat hard work."
UPDATES FROM RALPH VAN PUT
Thoughts, running and travel
Follow the latest updates, ideas and ponderings
Instagram updates